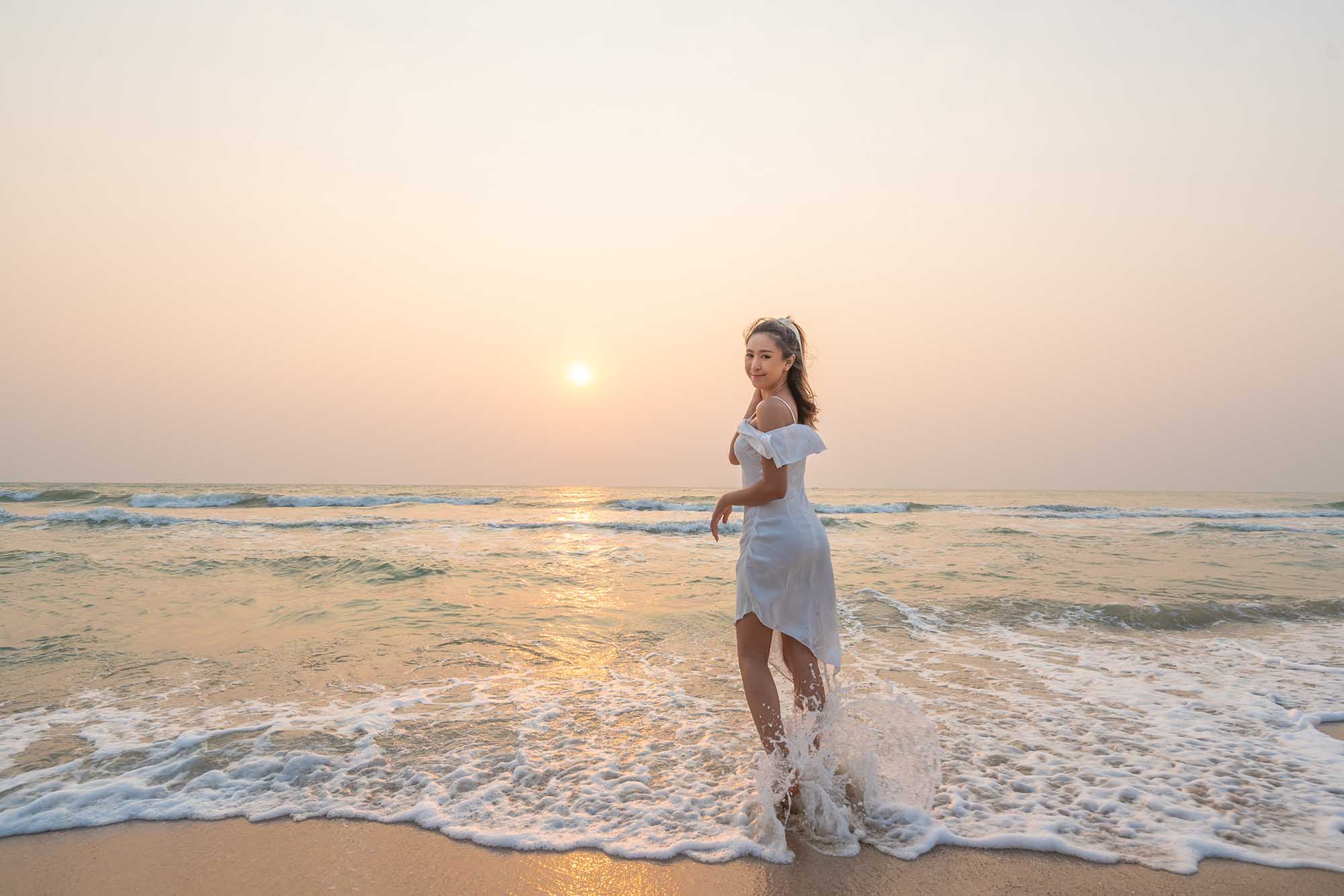 POINT OF INTEREST
Hua Hin became a romantic holiday destination a century or more ago, when members of the Royal Family and the aristocracy built palaces and villas in which they could spend the summer months away from the city. Consequently, there are many lovely old residences still to be seen. When Hua Hin started to become a tranquil holiday retreat for everyone, the number of modern attractions quickly grew. Today, there is something of interest and charm for everyone.
HUAY MONGKOL TEMPLE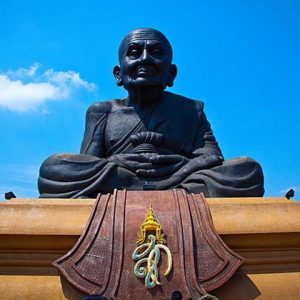 This Buddhist temple is home to the world's largest statue of Luang Phor Thuad, which is about 12 meters tall and 10 meters wide. On each side of the giant statue, there is a huge wooden elephant. Local people walk in circles under the belly of the elephants wishing for good luck. The complex also holds a Buddhist temple and a statue of King Taksin the Great on horseback.
Opening Hours: Daily 05:00 – 22:00 hours. 
Distance from resort : 37.4 km Time to get there : 30 minutes by car
KHAO TAKIAB TEMPLE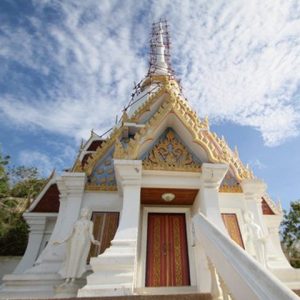 At the top of more than 100 steps lies a very important temple, called Wat Khao Takiab or Monkey Mountain, holding a big golden Buddha up on a hill. Around the corner is an area with decorated statues and pagodas, including a golden statue of the thousand-armed Buddhist goddess Guan Yin.
Opening Hours: Daily 08:00 –17:00 hours. 
Distance from resort : 18.7 km 
Time to get there : 33 minutes by car
SWISS SHEEP FARM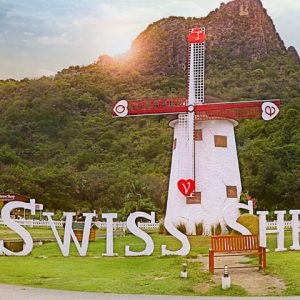 This entertainment theme park is filled with a myriad of photo opportunities – scenic settings, floral displays and other purpose built areas for picture taking, sheep feeding, horse & cart riding and a café.
Opening hours: Daily 10:00 – 19:00 hours.
Distance from resort : 23.9 km
Time to get there : 20 minutes by car
SUAN SON PRADIPHAT BEACH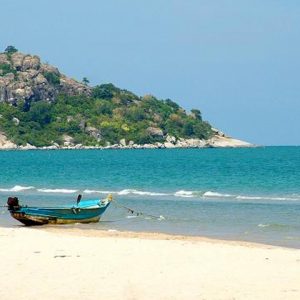 Suan Son Pradipat means Sea Pine tree. The area belongs to the Army Welfare Office and it is open to the public. There is a garden at the edge of the beach. This is a tranquil and relaxing place to visit.
Distance from resort : 20.6 km
Time to get there : 28 minutes by car
ARTISTS VILLAGE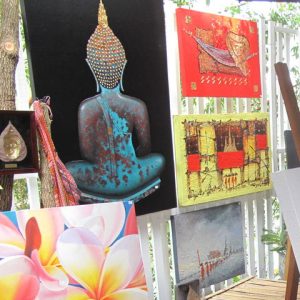 Baan Sillapin or Artists Village is Hua Hin's original arts center. Baan Sillapin complex contains an art gallery, art studios as well as offering various art courses for children, Its founding philosophy, as a gathering and work place for local artists, fills Baan Sillapin with warmth and liveliness.
Opening hours: 10:00 – 17:00 hours. (close on Mondays)
Distance from resort : 15.4 km
Time to get there : 20 minutes by car
ELEPHANT VILLAGE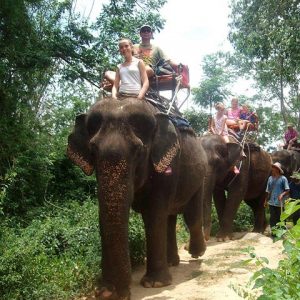 Experience a variety of activities and enjoy the lovely and intelligent elephant of Thailand, including elephant trekking and elephant mini show
Opening hours: Daily 08:00 – 17:00 hours.
Distance from resort : 12.3 km
Time to get there : 20 minutes by car