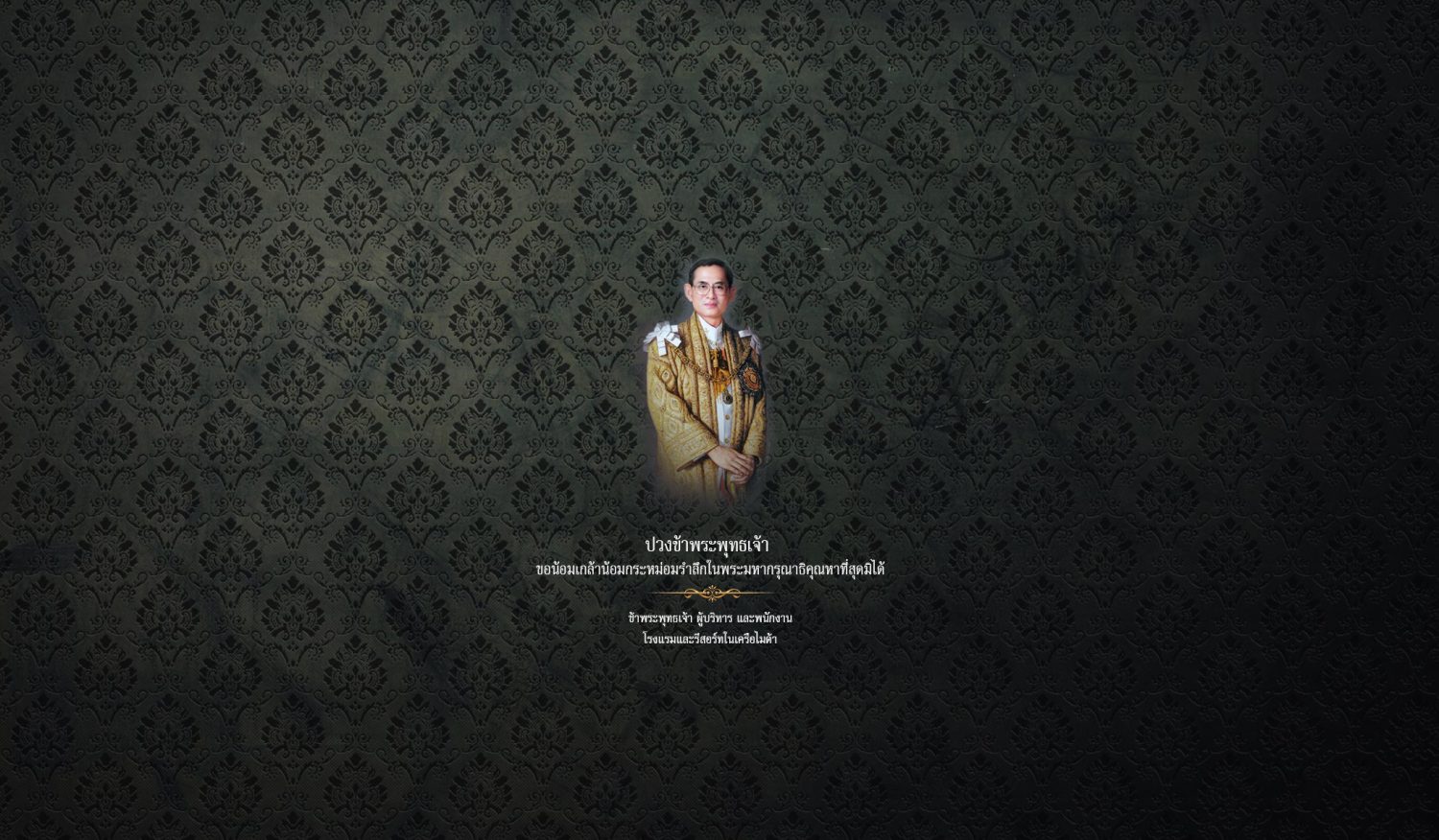 WELCOME TO MIDA DE SEA HUAHIN
We are the best choice hotel for couples, families and friends to create more pleasure of your holidays.
Discover a large and contemporary décor room at Mida De Sea Hua Hin with private balconies and captivating ocean views in every room. It is only a short walk to a wonderful private sand beach where you can relax and swim. The hotel also offers golf cart service to take and pick you up from the beach.
Have A Relaxing Day! Mida Hotels and Resorts offer a cozy experience in favorite vacation destinations
Guest Reviews
ห้องพักกว้าง แบ่งสัดส่วนชัดเจน ใกล้แหล่งท่องเที่ยว พนักงานใส่ใจบริการ

Special Thanks : Sujitar
ห้องพักกว้างขวาง สะอาด เห็นวิวทะเล ส่วนใหญ่หันหน้าหาทะเลทุกห้อง ชอบที่ห้องพักมีครัวเล็กๆพร้อมเตาไว้ให้ด้วย ซึ่งหายากจากโรงแรมทั่วไป อาหารเช้าหลากหลาย อร่อย แต่ไม่ค่อยมีที่เดินเล่นนั่งพักผ่อน ส่วนใหญ่ก็อยู่แต่ในห้องมองวิวทะเล

Special Thanks : Jirapa
มาพักช่วงวันแม่ค่ะไม่ได้คาดหวังกับโรงแรมและบริการอะไรค่ะแต่พอได้เข้าพักพนักงานห้องอาหารบริการดีค่ะยิ้มแย้มน่าจะผู้จัดการนะค่ะก็ยิ้มแย้มดีค่ะไปพักเป็นครอบครัวมีเด็กเล็กเด็กโตเด็กๆก็แฮปปี้ค่ะ อาหารเช้า ธรรมดา แต่ก็ไม่แย่ค่ะ ถือว่าโดยรวม โอเคในระดับนึงค่ะ

Special Thanks : Chompunuch Krityakiarana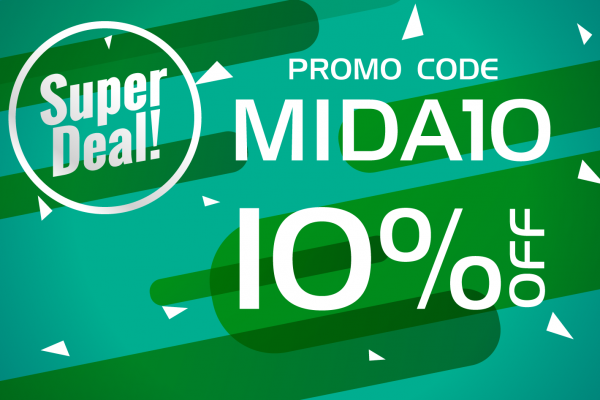 You will get...
Special 10% EXTRA discount off hotel website rate (exclude package)
Complimentary Wi-fi
Promo code : MIDA10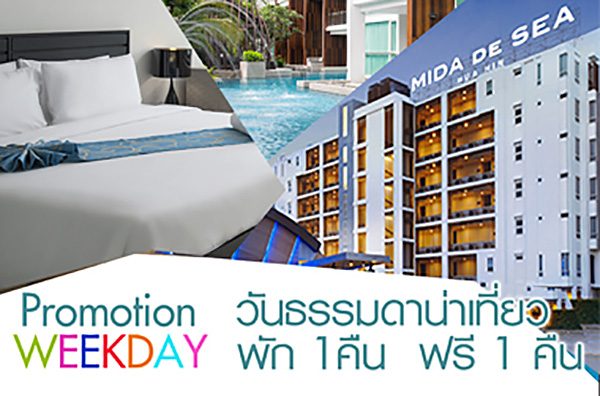 You will get...
Stay 1 Night get free 1 night with breakfast from Best Flexible rate
Stay Sunday - Thursday Only
Complimentary Wi-fi
***Limited room type and number of offer.
Promo code : WEEKDAY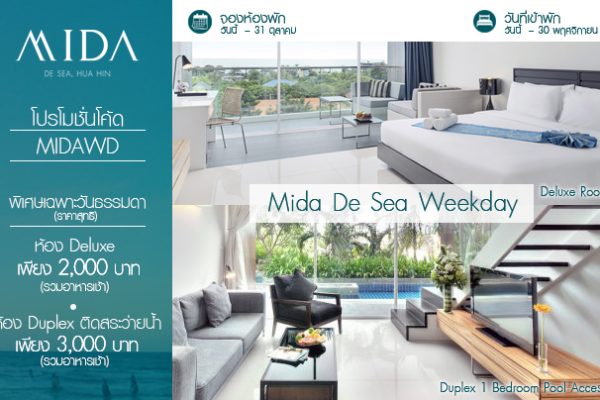 You will get...
Booking Period : Until 31 October 2017 
Staying Period : Until 30 November 2017
Special rate for Deluxe room at 2,000-Net room with breakfast for 2 persons
(5 rooms / day)
Special rate for Duplex 1 Bedroom Pool Access at 3,000-Net room with breakfast
for 2 persons
Stay Sunday - Thursday Only (Except Public Holiday and Long weekend)
Complimentary Wi-fi
Promo code : MIDAWD
VIEW ALL OFFERS

Address: 
1349 Soi Cha-am 53(Bo-Kia Road), 
Petchkasem, Cha-Am District Petchburi, 
76120 Thailand
Check-in: 2 PM
Check-out: 12 PM
E-mail: info_mdhh@midadeseahuahin.com
Phone Number: +66 (0) 32 771 976, 081 981 3508
Fax Number: +66 (0) 32 771 990