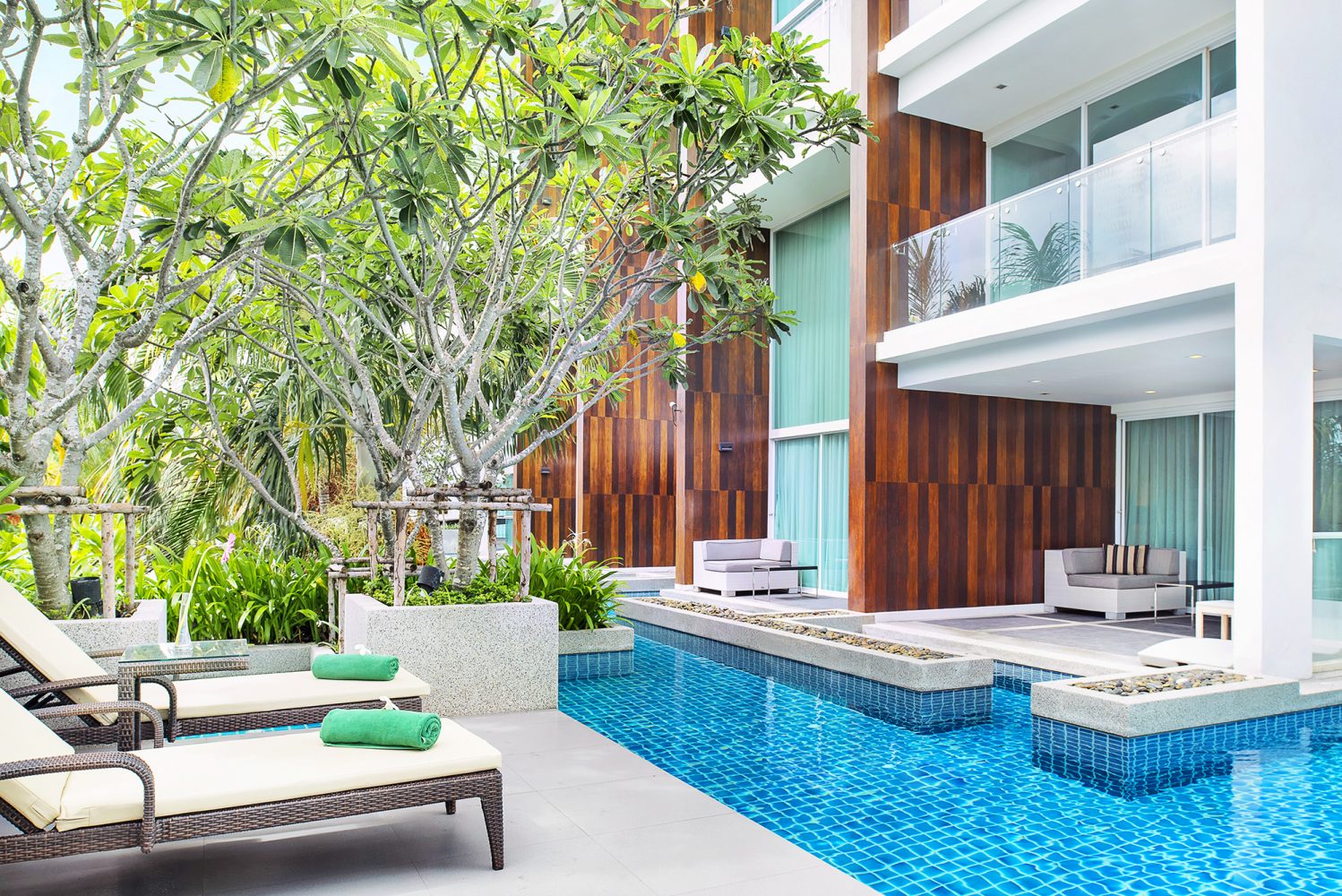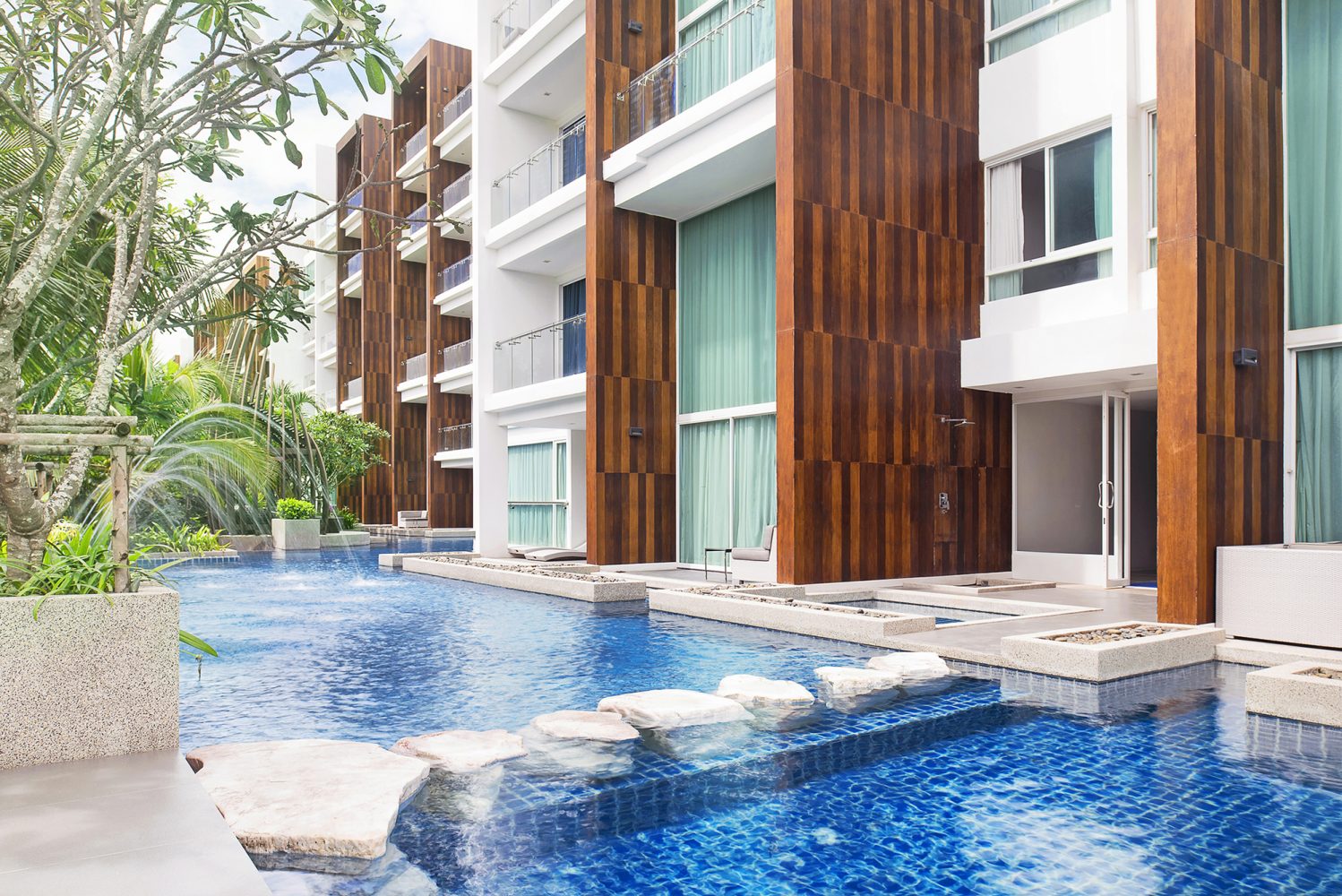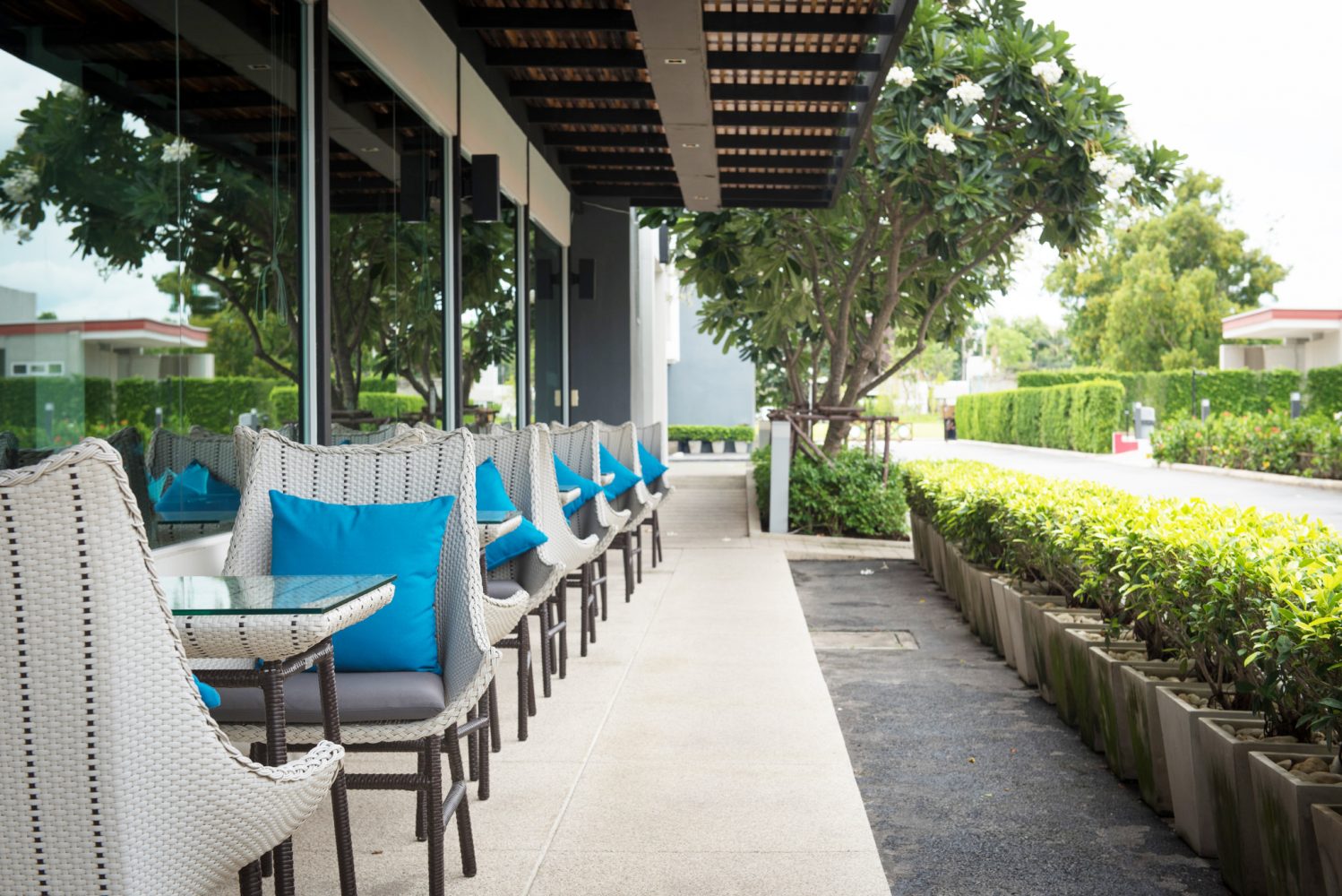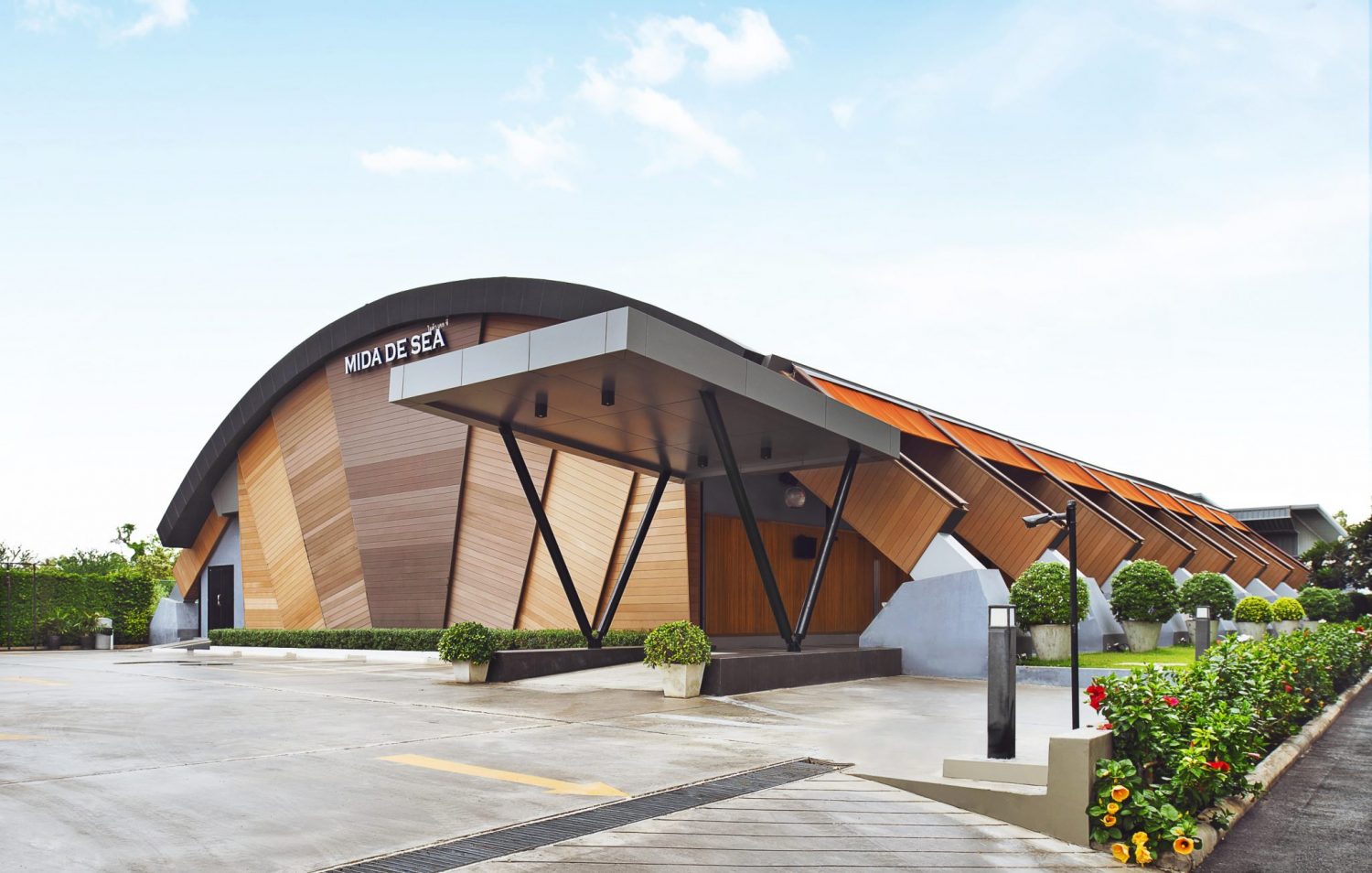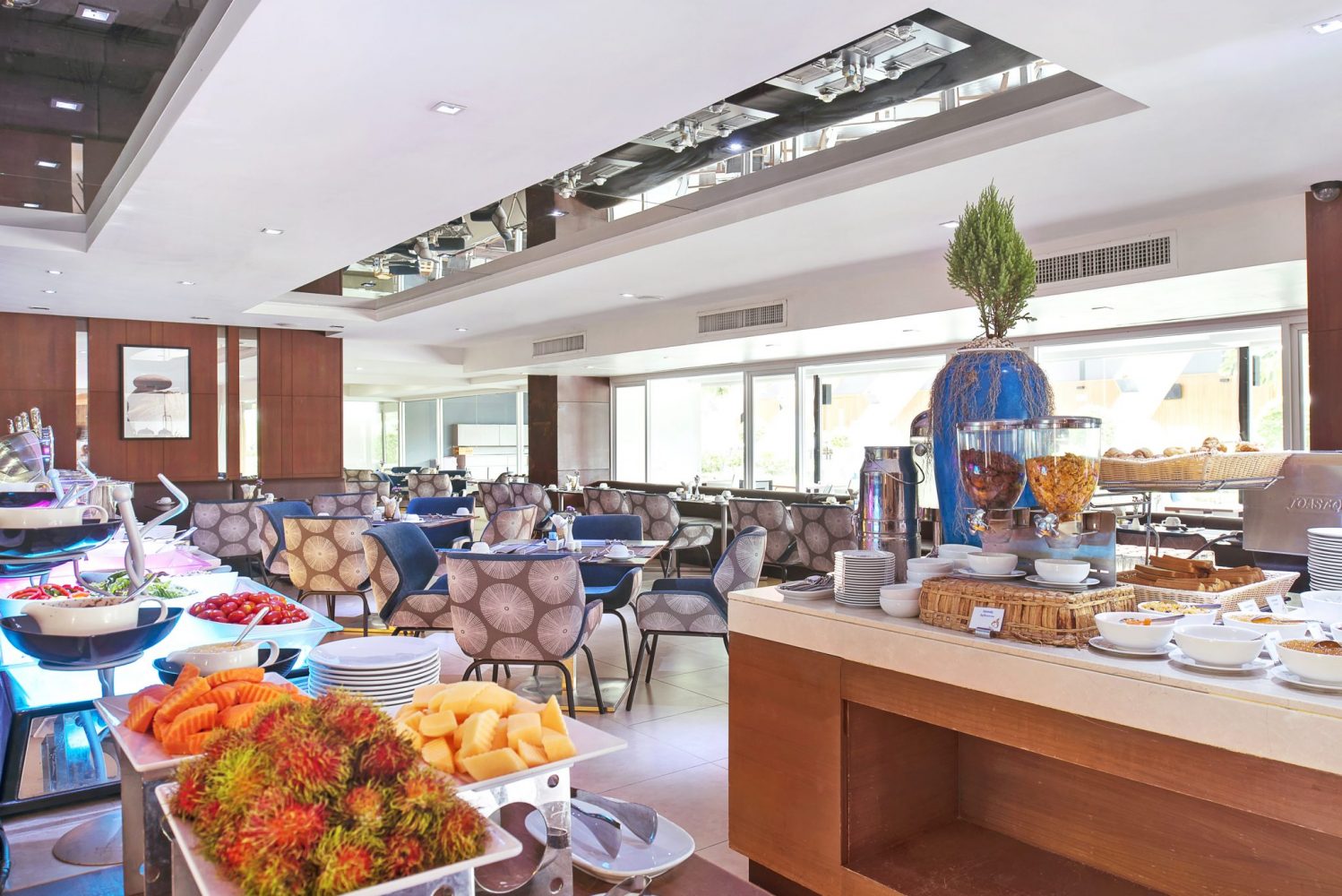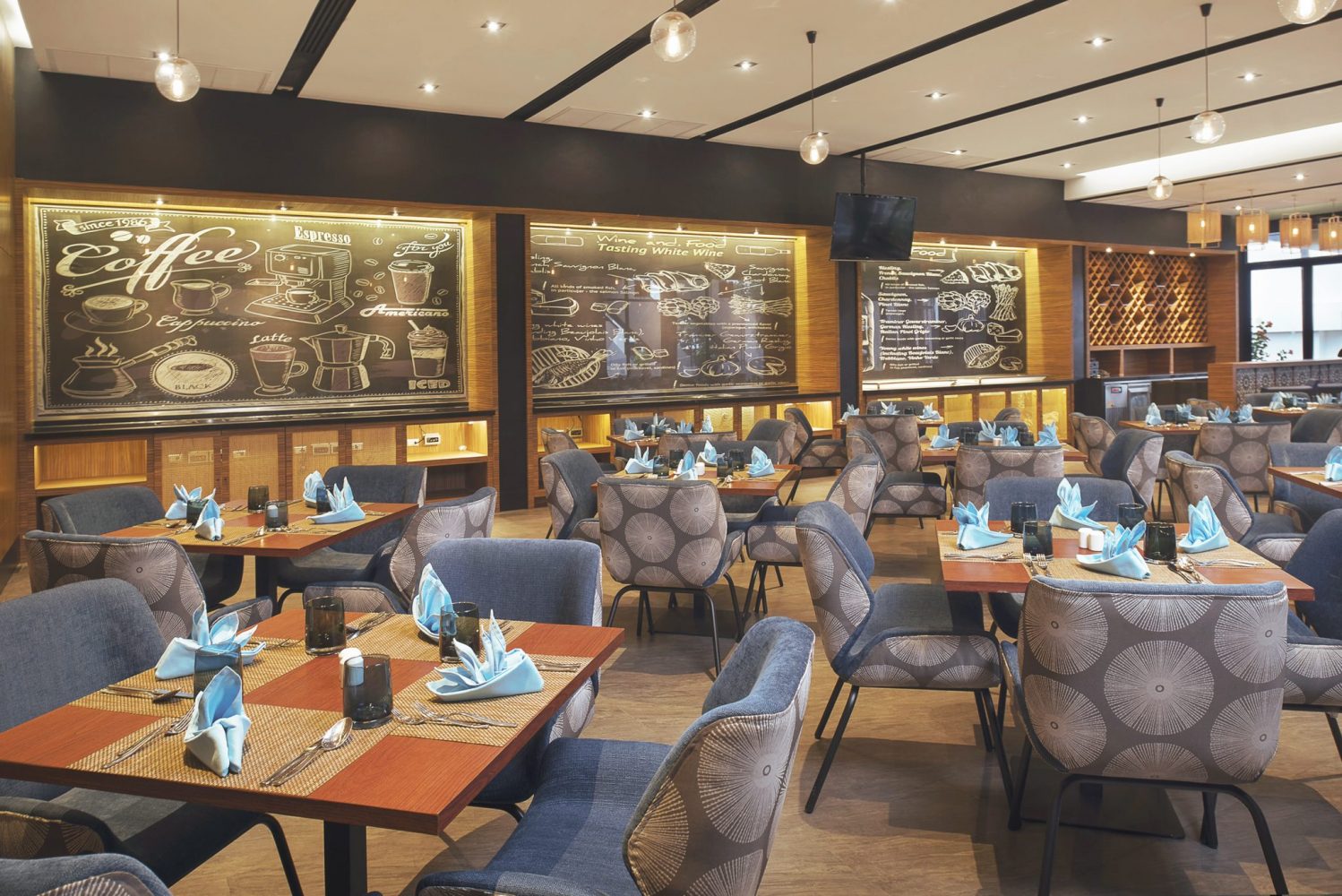 WELCOME TO MIDA DE SEA, HUA HIN
We are the best choice hotel for couples, families, and friends to create more pleasure for your holidays.
Discover a large and contemporary décor room at Mida De Sea Hua Hin with private balconies and captivating ocean views in every room. It is only a short walk to a wonderful private sand beach where you can relax and swim. The hotel also offers golf cart service to take and pick you up from the beach.
Have A Relaxing Day! Mida Hotels and Resorts offer a cozy experience in favorite vacation destinations
Book directly
on our website
enjoy your special benefits
Free room upgrade

Early check-in at 11 am
(subject to availability)
Late check-out at 2 pm
(subject to availability)

15% food discount

15% spa discount
Guest Reviews
Good place for seminar.

Special Thanks : Wijaksn Hongjarern
ห้องพักสวยงาม ห้องน้ำมีที่แต่งหน้า ห้องนอนกว้าง ชอบสระว่ายน้ำ

Special Thanks : Surang
Nice hotel with all facilities. Wonderful pool and nice view from the room.

Special Thanks : Booking.com User
สวย บรรยากาศดี คุ้มค่า กลับมาซ้ำอีกแน่นอน ปิดเทอมหน้าไม่พลาด ขอบคุณโปรโมชั่นดีๆ

Special Thanks : Aroon Siriworawit
บรรยากาศเหมาะแก่การพักผ่อนมากๆ

Special Thanks : thaweesak uafua
ที่พักกว้าง สระว่ายน้ำสวย พนักงานน่ารัก อาหารอร่อยมากกก

Special Thanks : Kath Reeya
Staffs were accommodating. Room duplex was impressive and spacious. Only amazed on the hop provided without any cookery became useless. Overall is recommended especially for a family looking for recreation and spending time together.

Special Thanks : Chutima
ห้องพักกว้าง แบ่งสัดส่วนชัดเจน ใกล้แหล่งท่องเที่ยว พนักงานใส่ใจบริการ

Special Thanks : Sujitar
ห้องพักกว้างขวาง สะอาด เห็นวิวทะเล ส่วนใหญ่หันหน้าหาทะเลทุกห้อง ชอบที่ห้องพักมีครัวเล็กๆพร้อมเตาไว้ให้ด้วย ซึ่งหายากจากโรงแรมทั่วไป อาหารเช้าหลากหลาย อร่อย แต่ไม่ค่อยมีที่เดินเล่นนั่งพักผ่อน ส่วนใหญ่ก็อยู่แต่ในห้องมองวิวทะเล

Special Thanks : Jirapa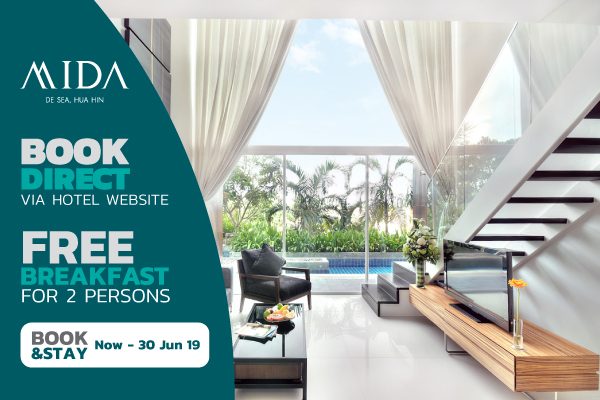 Enjoy FREE Breakfast for 2 persons/room/night,
when you book your room directly with us at our hotel's official website.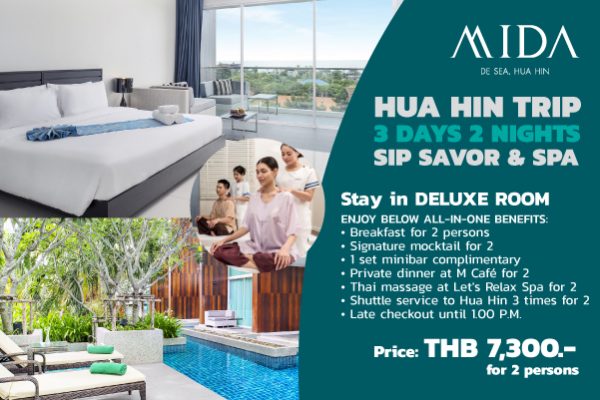 Sip Savor every touch of happiness. Both delicious from food and beverage. Relax in the comfortable mood of your room with 3 days 2 nights package. Sip Savor give you any special privileges. Just stay at Mida De Sea Hua Hin
Summer Escape and relaxation in Hua Hin. Extremely fun with Stay & Play get free pass at Vana Nava when book and stay at our hotel. Free up to 4 tickets with ice-cream and extra bed for kid (age under 12-year-old).
VIEW ALL OFFERS

Address: 
1349 Soi Cha-am 53(Bo-Kia Road), 
Petchkasem, Cha-Am District Petchburi, 
76120 Thailand
Check-in: 2 PM
Check-out: 12 PM